Sign Up
Signing up with Frame Founder is free but only registered users can buy and sell on the studio.
NEW
Faster Response Time
Responding quickly to your customers will grow your business. The faster the response time, the less lag there will be between conversations.
Select the Product
Choose the package according to your work by choosing selected products.
Secure Checkout
Secure Checkout allows your business to securely accept and process payments, in an enhanced customer checkout experience.
Delivering Order
Once our client order is marked as complete, the entire order will be processed for payment. The next step after buying full payment is to render it and upload it to the clients.
Rating
If your buyers' expectations are met or exceeded, you'll get a good rating from them - which will lead to more buyer business in the future.
Deliver a personal Experience at work.
Complete studio work - huge collection of stock footage, flexible working hours, and best quality results!
Drop a message with your query "Start a project", and we will proceed to help you completely.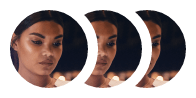 Help Center. Browse the documentation.
Looking for help? Submit a ticket
Keep in Touch. Like us on Facebook.