Deliver a personal Experience at work.
Complete studio work - huge collection of stock footage, flexible working hours, and best quality results!
Drop a message with your query "Start a project", and we will proceed to help you completely.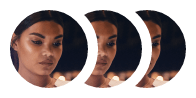 Help Center. Browse the documentation.
Looking for help? Submit a ticket
Keep in Touch. Like us on Facebook.